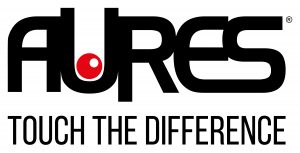 AURES Technologies is a leading manufacturer of touchscreen based computer terminals for the retail and hospitality industries.
Their Australian office has been leading the way in the ANZ region with high quality hardware and responsive service.
Sill Marketing has worked as the AURES Technologies ANZ marketing services provider since their inception.
As Social media came into the business realm, AURES worked with Sill Marketing to build social content and manage the implementation of content.
Creating content for a manufacturer of touchscreen computers is not an easy task.
Fortunately we have extensive industry experience in retail technology and its application making it possible for us to provide a fully outsourced marketing service from strategy, content creation to content distribution.
Not only did we need to showcase products but a strong emphasis was on delivering diverse content that showcased the application and value proposition of the solutions.
We had a philosophy of not sharing content from other sources outside of the material we created or was created in the wider AURES offices.
Our content creation covered video production, static image based posts and blog posts.
We were given free reign to produce whatever content we felt was needed as long as we kept up a constant stream of content.
Content has been distributed consistently twice a week (until Corona hit) across Facebook, LinkedIn and Twitter.

2/123 Chesterville Rd
Highett, VIC 3190
Australia

Ph. +61 03 9503 9425